A seminar for highly skilled individuals who want to carve out a Training Career for themselves in Singapore's Booming Knowledge Based Industry.

Exploring a Training / Coaching Career but don't know where to start?
Preparing for a Profitable Mid-Career Switch but not sure when?
Wanting to build a Coaching Business but lost at what to do?
Currently a Certified Trainer / Coach but unsure of how to move forward?

Learn how to Monetize your Passion and Experience, while Inspiring others through Coaching / Training!
Here's what you will learn during the 3 hour seminar:

Stand out in a Crowded Market
Build your knowledge business
A Message From Keynote Speaker: Glenn Lim
Business Futurist and
Innovation Strategist
Charlie is the Founding President of The Innovators Institute. He inspires, advises and speaks to organisations, leaders and individuals to imagine, innovate and transform in the 4th Industrial Revolution. He regularly speaks and writes about the Future of Business, Technology and Work.
Personal Branding and Abundance Coach
Eugene is the Founder and Chief Coach of Trainium Academy, a boutique training institution that runs transformational workshops to help others create their element of success. His life mission is to live and give Abundance.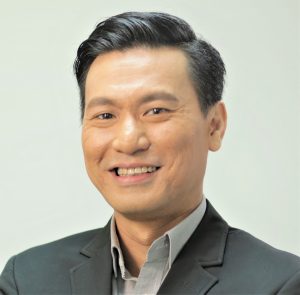 Breakthrough Specialist and Transformational Coach
Glenn is the Founder-CEO of GLC and Empower Academy, as well as several knowledge-based entities targeting different market sectors. He specialises in performance psychology, helping businesses and individuals breakthrough their stuckness to achieve their full potential.
Who should attend the seminar?
Individuals who are considering to be a Freelance Adult Educator

Individuals who are considering to be a Professional Coach-preneur

Professionals exploring to carve out a new career in Singapore's Knowledge-based economy.
I gained so much insights and learnt so many techniques!...and I could apply straightaway!" ---
Paul Tan ZL
"His (Coach) subject knowledge and expertise really stands out among others!" --- Ken L
"I've attending many trainings before,...but the difference in Glenn's training is that it's very applicable...He tailor-makes his training to suit us" -- Farhan B
The Future of Coaching Seminar
Date: 5 June 2018 (Tuesday)
Time: 6:30 pm – 10:00 pm
Venue: Life Long Learning Institute
11 Eunos Rd 8, Singapore 408601
Limited Seats Available. Grab yours now, and change your FUTURE.


6.30pm to 7.00pm
Dinner & Networking
7.00pm to 10.00pm
"The Future of Coaching"
Seminar
©2018 Glenn Lim Consultancy Pte Ltd. All Rights Reserved.